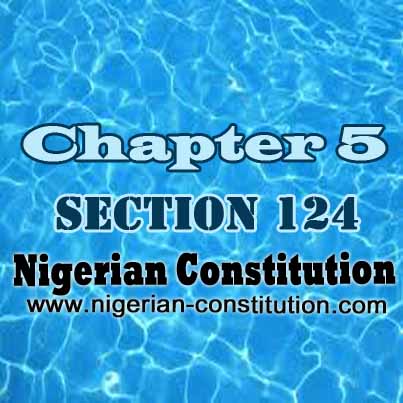 (1) There shall be paid to the holders of the offices mentioned in this section such remuneration and salaries as may be prescribed by a House of Assembly, but not exceeding the amount as shall have been determined by the Revenue Mobilisation Allocation and Fiscal Commission.
(2) The remuneration, salaries and allowances payable to the holders of the offices so mentioned shall be charged upon the Consolidated Revenue Fund of the State.
(3) The remuneration and salaries payable to the holders of the said offices and their conditions of service, other than allowances, shall not be altered to their disadvantage after their appointment.
(4) The offices aforesaid are the offices of Governor, Deputy Governor, Auditor-General for a State and the Chairman and members of the following bodies, that is to say, the State Civil Service Commission, the State Independent Electoral Commission and the State Judicial Service Commission.
(5) Provisions may be made by a Law of a House of Assembly for the grant of a pension or gratuity to or in respect of a person who had held office as Governor or Deputy Governor and was not removed from office as a result of impeachment; and any pension granted by virtue of any provisions made in pursuance of this subsection shall be a charge upon the Consolidated Revenue Fund of the State.
Never miss important Updates. Get all the juicy news & entertainment updates delivered straight to your inbox, weekly. Enter your name & email below, & click the "sign up" button.
Comments