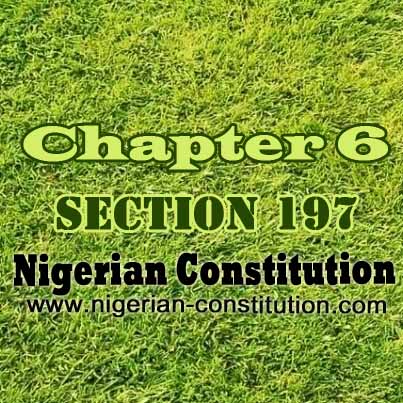 (1) There shall be established for each State of the Federation the following bodies, namely –
(a) State Civil Service Commission;
(b) State Independent Electoral Commission; and
(c) State Judicial Service Commission.
(2) The composition and powers of each body established by subsection (1) of this section are as set out in Part II of the Third Schedule to this Constitution.
(3) In appointing Chairmen and members of boards and governing bodies of statutory corporations and companies in which the Government of the State has controlling shares or interests and councils of Universities, Colleges and other institutions of higher learning, the Governor shall conform with the provisions of section 14(4) of this Constitution.
Never miss important Updates. Get all the juicy news & entertainment updates delivered straight to your inbox, weekly. Enter your name & email below, & click the "sign up" button.
Comments