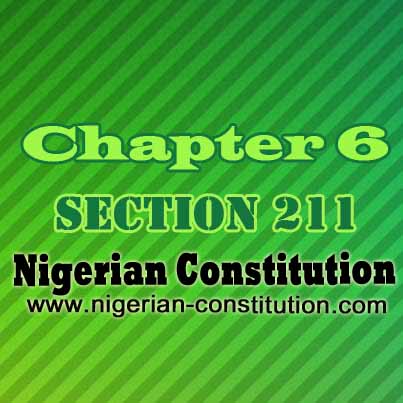 (1) The Attorney General of a state shall have power
(a) to institute and undertake criminal proceedings against any person before any court of law in Nigeria other than a court-martial in respect of any offence created by or under any law of the House of Assembly;
(b) to take over and continue any such criminal proceedings that may have been instituted by any other authority or person; and
(c) to discontinue at any stage before judgement is delivered any such criminal proceedings instituted or undertaken by him or any other authority or person.
(2) The powers conferred upon the Attorney-General of a state under subsection 1 of this section may be exercised b him in person or through officers of his department.
(3) In exercising his powers under this section, the attorney-General of a state shall have regard to the public interest, the interest of justice and the need to prevent abuse of legal process.
Never miss important Updates. Get all the juicy news & entertainment updates delivered straight to your inbox, weekly. Enter your name & email below, & click the "sign up" button.
Comments