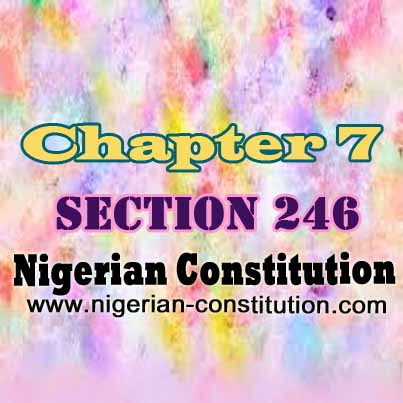 (1) An appeal to the Court of Appeal shall lie as of right from
(a) decisions of the Code of Conduct Tribunal established in the Fifth Schedule to this Constitution;
(b) decisions of the National Assembly Election Tribunals and Governorship and Legislative Houses Election Tribunals on any question as to whether
(i) any person has been validly elected as a member of the National Assembly or of a House of Assembly of a State under this Constitution,
(ii) any person has been validly elected to the office of a Governor or Deputy Governor, or
(iii) the term of office of any person has ceased or the seat of any such person has become vacant.
(2) The National Assembly may confer jurisdiction upon the Court of Appeal to hear and determine appeals from any decision of any other court of law or tribunal established by the National Assembly.
(3) The decisions of the Court of Appeal in respect of appeals arising from election petitions shall be final.