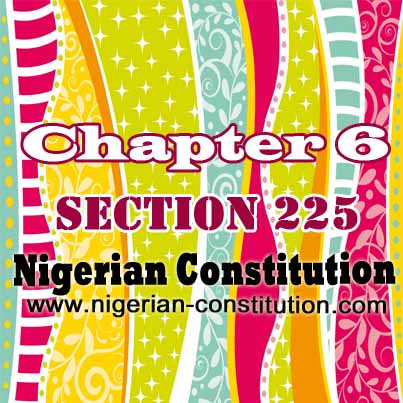 (1) Every political party shall, at such times and in such manner as the independent National Electoral Commission and publish a statement of its assets and liabilities.
(2) Every political party shall submit to the Independent National Electoral Commission a detailed annual statement and analysis of its sources of funds and other assets together with a similar statement of its expenditure in such form as the Commission may require.
(3) No political party shall
(a) hold or possess any funds or other assets outside Nigeria; or
(b) be entitled to retain any funds or assets remitted or sent to it from outside Nigeria.
(4) Any funds or other assets remitted or sent to a political party from outside Nigeria shall be paid over or transferred to the Commission within twenty-one days of its receipt with such information as the Commission may require.
(5) The Commission shall have power to give directions to political parties regarding the books or records of financial transactions which they shall keep and, to examine all such books and records.
(6) The powers conferred on the Commission under subsection (4) of this section may be exercised by it through any member of its staff or any person who is an auditor by profession, and who is not a member of a political party.