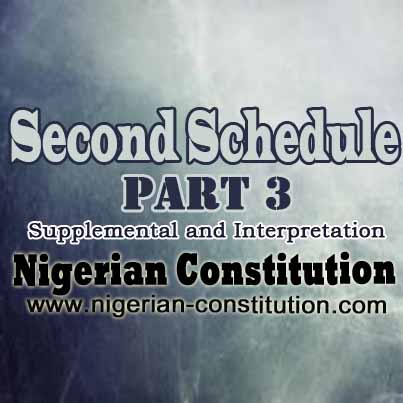 1. Where by this Schedule the National Assembly is required to designate any matter or thing or to make any declaration, it may do so either by an Act of the National Assembly or by a resolution passed by both Houses of the National Assembly.
2. In this Schedule, references to incidental and supplementary matters include, without prejudice to their generality, references to:
(a) offences;
(b) the jurisdiction, powers, practice and procedure of courts of law; and
(c) the acquisition and tenure of land.