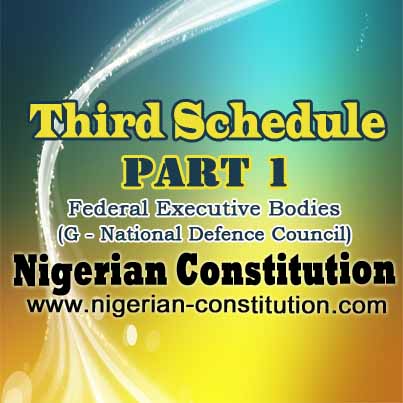 16. The National Defence Council shall comprise the following members
(a) the President who shall be the Chairman;
(b) the Vice-President who shall be the Deputy Chairman;
(c) the Minister of the Government of the Federation responsible for defence;
(d) the Chief of Defence Staff;
(e) the Chief of Army Staff;
(f) the Chief of Naval Staff;
(g) the Chief of Air Staff; and
(h) such other members as the President may appoint.
17. The Council shall have power to advise the President on matters relating to the defence of the sovereignty and territorial integrity of Nigeria.