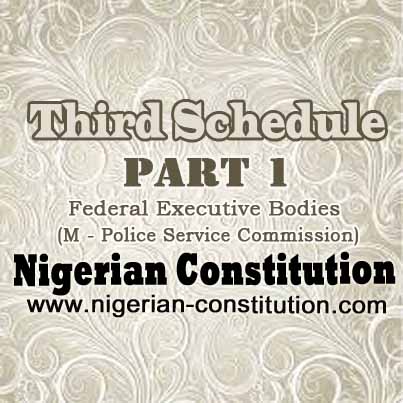 29. The Police Service Commission shall comprise the following members
(a) a Chairman; and
(b) such number of other persons, not less than seven but not more than nine, as may be prescribed by an Act of the National Assembly.
30. The Commission shall have power to –
(a) appoint persons to offices (other than office of the Inspector-General of Police) in the Nigeria Police Force; and
(b) dismiss and exercise disciplinary control over persons holding any office referred to in sub-paragraph (a) of this paragraph.
Never miss important Updates. Get all the juicy news & entertainment updates delivered straight to your inbox, weekly. Enter your name & email below, & click the "sign up" button.
Comments