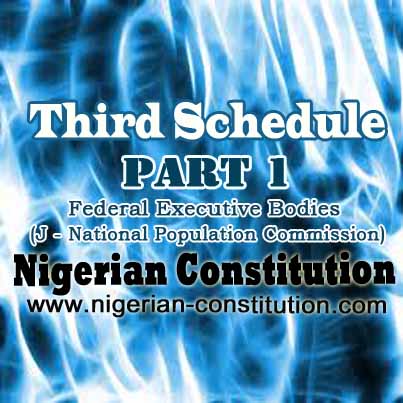 23. The National Population Commission shall comprise the following members –
(a) a Chairman; and
(b) one person from each State of the Federation and the Federal Capital Territory, Abuja.
24. The Commission shall have power to –
(a) undertake periodical enumeration of population through sample surveys, censuses or otherwise;
(b) establish and maintain a machinery for continuous and universal registration of births and deaths throughout the Federation;
(c) advise the President on population matters;
(d) publish and provide information and data on population for the purpose of facilitating economic and development planning; and
(e) appoint and train or arrange for the appointment and training of enumerators or the staff of the Commission.